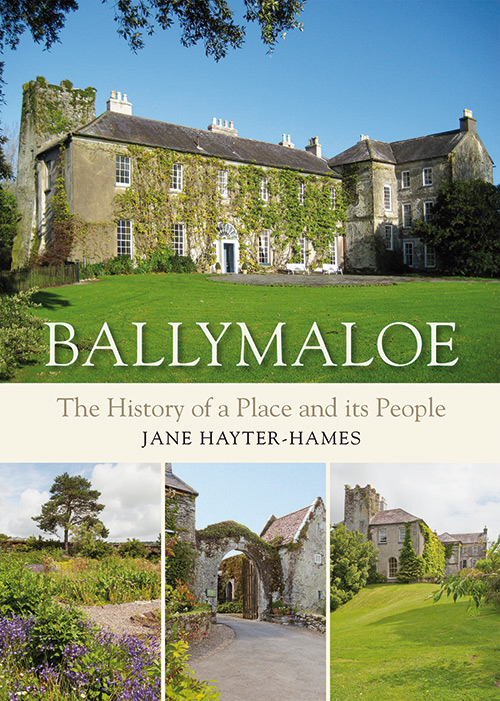 Back to Books
Rushford Publishing of Chagford, 2018
by Jane Hayter-Hames
Rushford Publishing of Chagford, 2018
Hardback | 220 Pages
In this hardback, richly-illustrated book, Jane Hayter-Hames traces the history of an Irish country house which became the famous restaurant and hotel known as Ballymaloe.
From Bronze Age jewellery found near Ballymaloe, she traces the story of the settlement from the farm owned by the early Christian church at Cloyne, through the medieval changes under Norman ownership until the FitzGerald family used a legal trick to get possession of it. It was a fortified tower-house as the wars of religion broke out but Sir John FitzEdmund was a man of national significance and he turned Ballymaloe into a Renaissance country house.
Ballymaloe was fought over bitterly in the 16th and 17th centuries and was awarded to one of Cromwell's officers. As Cork harbour became a major port, merchants built up fortunes and took country seats, several rented Ballymaloe. The house was enlarged and gardens laid out in the Georgian style, but as fortunes declined, the lovely old house slid into genteel discomfort. Two elderly ladies owned it during the War of Independence when revolutionaries came to call. Their nephew and his daughters moved in, girls who would later tell their story to the author.
In 1947, Ivan and Myrtle Allen bought the property, did it up and farmed it. When Myrtle Allen decided to open a restaurant, Ballymaloe took on a new and exciting role, growing into a guest house until a Cookery School was opened and Ballymaloe became known world-wide.
Standing on the eastern seaboard of Ireland, in an area rich in history, Ballymaloe had been part of a wider story.
Using archival research and interviews, archaeology and architectural history, the book is rich in maps, plans and pictures to bring the story alive.